AvesTerra ®
About
AvesTerra® is a knowledge-sharing platform that uses big data to represent complex systems. This tool is being designed for use by researchers, policymakers, and other key influencers to gain insights into processes and to produce more accurate and timely predictions for making educated decisions about sociotechnical problems. 
AvesTerra® prescribes a distributed analytic ecosystem for sharing and integrating data via representation, enrichment, and discovery of knowledge.  The AvesTerra® platform begins with the establishment of a theoretical framework for the use of big data. Although the flexibility of this framework allows the possibility of modeling of systems from the genome and the human brain and to the planet earth and beyond, the foci of the AvesTerra® program are issues of human health, security, and sustainability.
Architectural description
The explosion of data in the information age is fueling commercial, governmental, and scientific research. The massive volumes of disparate data and high velocity of real-time data streams create opportunities for research at unprecedented scale and rate. With the information becoming available, exploration of previously intractable research problems is becoming feasible.
AvesTerra® presents an architectural approach for transforming data, sharing knowledge derived from that data, performing analyses on distributed knowledge at scale, and visualizing results of large-scale computations.  The basis of this approach is the Four Color Framework.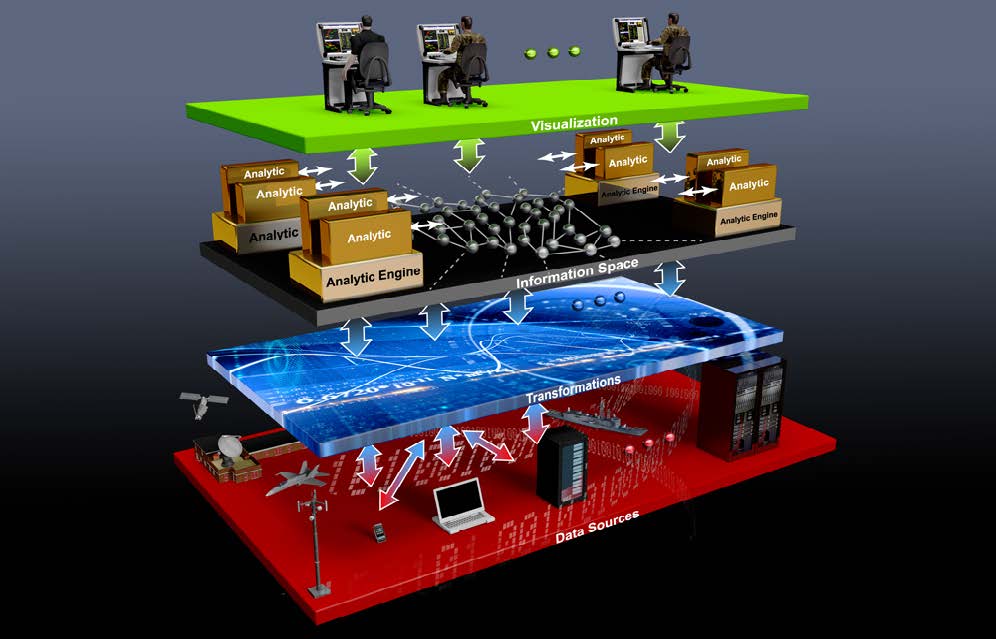 Privacy and security
AvesTerra® combines both a large-scale collaborative simulation environment and a shared generalized hypergraph knowledge representation structure that is flexible yet sufficiently constrained to allow scalability.  Moreover, inclusion of its security and privacy provisions will allow the ethical use of sensitive data in modeling.
Research
Research activities currently underway within the AvesTerra® program include:
Forced Human Migration
HIV/AIDS Monitoring
Infectious Disease Mitigation
Food Security
Humanitarian Informatics
Urban Resiliancy
Cyber Security
Health Data Sciences
Ethics & Privacy Assurance

Scientific Complexity Reduction

Hypergraph Knowledge Representation
Georgetown convenes leading experts in big data and sociotechnical systems
Georgetown convened leading experts in sociotechnical systems to discuss the ethical, legal, and social implications of big data software on privacy and social justice. Attendees included prominent systems engineers, scientists, anthropologists, and ethicists, with faculty from Georgetown and the Stevens Institute of Technology, and researchers from Lawrence Livermore National Laboratory.
An Introduction to Sociotechnical Systems Engineering at Georgetown University (Part 1 of 2)
An Introduction to Sociotechnical Systems Engineering at Georgetown University (Part 2 of 2)